August | 6, 13, 20 & 27
6:00pm – 7:30pm
Four-Week Program
$135 Per Student | Limited to 12 People
Physical Distancing Will Be Practiced Each Session
Join our professional teaching staff for a series of four 90-minute classes designed for beginner to intermediate golfers wanting to learn and enjoy the game of golf! The series will cover putting, pitching, golf swing, etiquette, practice drills, and more!
Week 1
Putting –  The components to a golf club, putting overview, mini-golf course of 6 holes, and will cover the correct way to imprint and practice productively.
Week 2
Chipping –Talk about set up, club components, and how we get the ball in the air from around the green and finish with a chipping course.
Week 3
Full Swing/Driver – We will progress through the different movements required to make a swing, correct grip, setup, tension and how to analyze your shots.
Week 4
Two-Hole Scramble –  Explain the different areas of the golf course, talk about etiquette, how to mark a golf ball, and fix a pitch mark properly.
For questions or to sign up, call us at 360.895.0130 or email Kyle Larson.
Short Game Classes For All Skill Levels
Each Session Limited to 12 Students | Men & Women
1 Session: 3 Week Program
$100 Per Golfer
Session 1 | 4:00-5:30 | July 10, 17, & 24 
Session 2 | 4:00-5:30pm | August 14, 21, & 28
Each session will build on the previous.  Our Short Game Classes are designed for all ability levels to learn and expand on your arsenal around the greens.  You will learn about different tools to use in different situations and how to identify challenges. We will help each of you to be mentally prepared to execute the shots.
Short Game Level 1
This class will be focused on building a good foundation for the short game
Week 1
Putting – Set-up, controlling distance and direction and green reading with drills to help create feel.
Basic Chip Shot– Discuss putting with loft, 1/3 rule and how to judge a great chip.
Week 2
Pitch Shots- Explain the difference between a chip and pitch, how to adjust to adverse lies and changing ball position and hand position to change trajectory.
Week 3
Bunker Shots and Specialty Shots –Teaching students how the golf club is built and how to use its design to help with tricky shots. Set-up adjustments for types of pitch shots and bunker shots.
Short Game Clinic For Intermediate to Advanced
$75 Per Golfer | Limit To The First 10 Students
July 18 & August 15 | 10:00am to 1:00m
Our Short Game Clinics are designed for intermediate to advanced golfers looking to improve around the greens. You will learn reading green techniques, how to utilize each wedge, broaden your repertoire around the greens, pitch shots, bunker shots and flighted wedges, all in just three hours!
Putting- Here we ask more questions about the approach and different styles of putting, different green reading and visualization techniques, advanced drills to work on performing under all circumstances
Chipping- How to approach different lies, how the ball will react out of them, combining different lies with each other and working through the process to figure out how the ball will come out
Pitching- Working through difficult lies while still being able to determine the trajectory and how the ball will react with the turf
Bunker- Hitting different shots successively out of the sand by taking different amounts of sand and watching the ball react differently, learning how to judge which shots to choose in different situations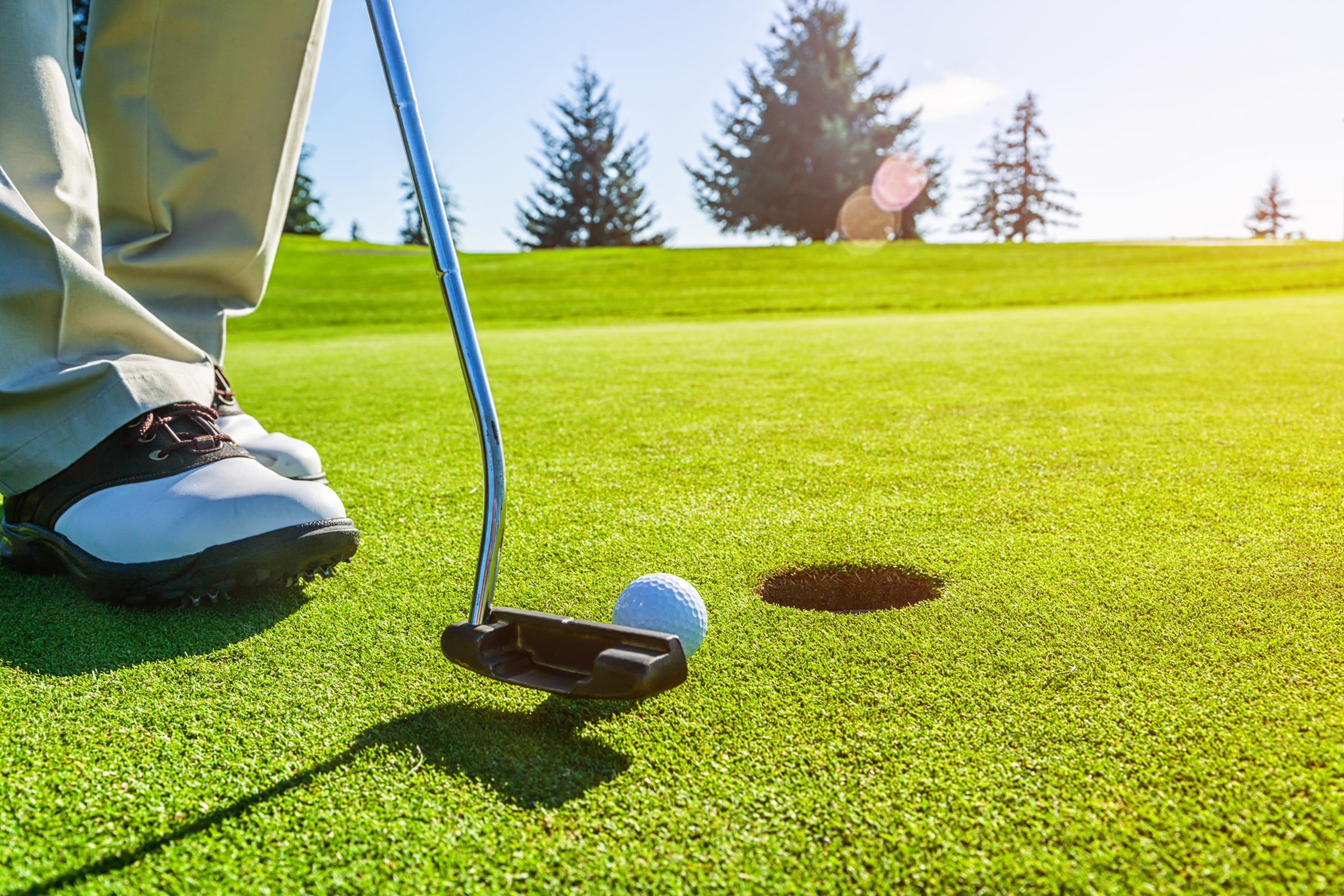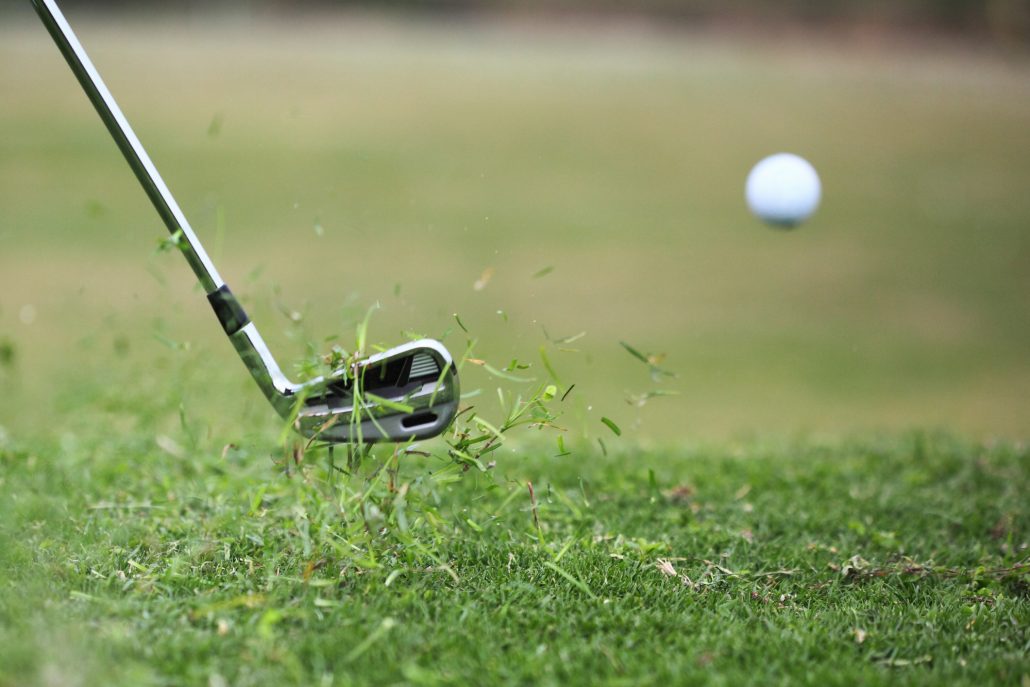 Limited To First 12 Students
1 Session: 4 Weeks
$135 Per Student
Session 1 | 4:00-5:30pm | July 8, 15, 22, & 29
Session 2 | 5:00-6:30pm | August 5, 12, 19, & 26
Our Beginner Classes are designed to introduce golfers who are new to the game! We provide a safe environment for novice golfers to ask all of those questions that you may have been too nervous to ask, and cover golf from the beginning and build on the skills learned throughout the class.

Week 1 
Putting – In the first week, we learn the components to a golf club, putting overview, mini golf course of 6 holes with different goals every time around the course. We discuss pace of play, honors and the correct way to imprint and practice productively. The commonality for each class is to cover practice for Feel, The Shot, The Course and Competition
Week 2
Chipping – Next we talk about set up, club components and how we get the ball in the air from around the green. Play a chipping course of 6 holes again with tasks to cover FSCC. Use of aids to help feel putting with loft.
Week 3
Full Swing Irons – In the third week, we cover grip of the lead hand, an athletic set-up and tension.
Week 4
Driver/Woods – By week 4 you should have a solid grasp on the game of golf! This week we warm up with an iron and quickly go through the same progression as the previous week working you up to full swings. We talk about and demonstrate how the ball position changes with woods and how to adjust our body so that they can deliver the golf club from the correct place. Cover routine and the importance of being consistent.
If you're ready to improve your golf game and enjoy your time on the course, invest in quality golf instruction with Kyle Larson, Assistant Golf Professional.
I believe in an understanding of body movements, club path and clubface control. Once those movements are mastered, I want my students to build a solid routine, be able to identify ball flights and develop clubface and path control. I use video as a tool to help you receive information, develop practice plans, and track changes.
My progression is aimed to help students attain the movements required to develop good habits and become more efficient at delievering the golf club to the ball. I want you to avoid the "scavenger hunt" we too often begin when things go array. My objective is to help you help yourself and make your golf game more predictable from tee to green.
I offer private lessons, 9-hole playing lessons which are focused on course management, club selection, and routine. Private group lessons are for up to five people and organized group classes.
30 Minute Private Lessons
1 Session

$125 + Green Fee
3 Sessions

$120 Per Person

5 Sessions

$150 Per Person
For more information contact Kyle Larson via
email
or at 360.895.0130.