If you're ready to improve your golf game and enjoy your time on the course, invest in quality golf instruction with Kyle Larson, Assistant Golf Professional.
I believe in an understanding of body movements, club path and clubface control. Once those movements are mastered, I want my students to build a solid routine, be able to identify ball flights and develop clubface and path control. I use video as a tool to help you receive information, develop practice plans, and track changes.
My progression is aimed to help students attain the movements required to develop good habits and become more efficient at delievering the golf club to the ball. I want you to avoid the "scavenger hunt" we too often begin when things go array. My objective is to help you help yourself and make your golf game more predictable from tee to green.
I offer private lessons, 9-hole playing lessons which are focused on course management, club selection, and routine. Private group lessons are for up to five people and organized group classes.
1 Session

$175 + Green Fee
3 Sessions

$150 Per Person

5 Sessions

$200 Per Person
For more information contact Kyle Larson via
email
or at 360.895.0130.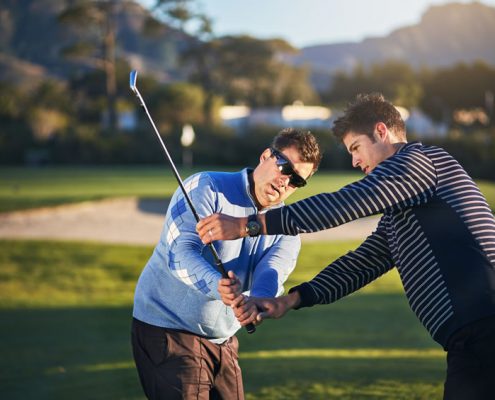 3 One-hour classes
Limited to First 10 Students | $140 Per Person
June 8, 15, 22 (Wednesday) | 5:30pm-6:30pm
We will cover your golf routine from start to finish before every shot you attempt and how to analyze those shots. We will also incorporate the fundamentals of putting, chipping and full swing.  The last day of class you will put it to use on the golf course.
Women's Get Golf Ready Classes
 Join us for our Women's Get Golf Ready program! This class is designed to get your game started on the right track or to tune-up before the season! It is open to beginners and intermediate skill levels. Bring any questions you may have to get ready for the season!
Level 1
4- One-Hour Classes | 5:00pm – 6:00pm | $140 Per Person
May 5, 12, 19, 26 (Thursday) | June 3, 10, 17, 24 (Friday)
July 7, 14, 21, 28 (Thursday)
We will cover putting, chipping, full swing, and a two-hole scramble
Level 2
4- One-Hour Classes | 5:00pm – 6:00pm | $140 Per Person
June 2, 9, 16, 23 (Thursday) | July 8, 15, 22, 29 (Friday
August 11, 18, 25, Sept 1 (Thursday)
Building from Level 1 class with tougher drills and focus on routine through practice to the golf course.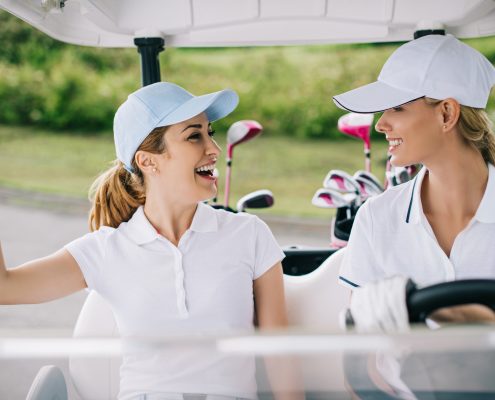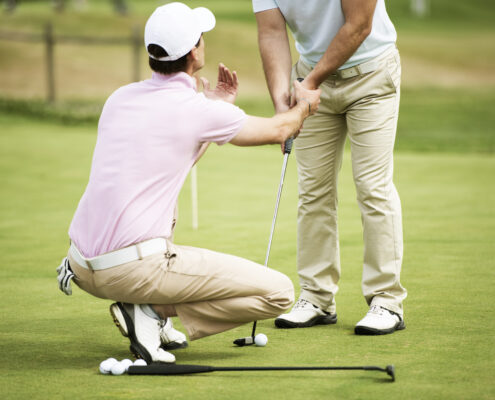 Short game is one of the most important parts of the game! Sharpen your game to lower your scoring average this season. This is open to beginners, intermediate, and experienced golfers. Sign up today before spots fill up.
Short Game Clinic
3-Hour Clinics | Limited to 10 Students | $125 Per Person 
Short game clinic will cover drills and instruction on putting, chipping and pitching.
May 14 (Saturday) | 11:00am – 2:00pm
June 11 (Saturday)  | 11:00am-2:00pm
July 16 (Saturday) |  11:00am-2:00pm
August 20 (Saurday)  | 11:00am-2:00pm
Weekly Short Game Classes
3-Hour Clinics | Limited to 10 Students | $125 Per Person
We will cover putting, chipping and pitching over 3 weeks to improve your short game
May 11, 18, 25  (Wednesday) | 5:00pm-6:00pm
July 13, 20, 27 (Wednesday) | 5:00pm-6:00pm
Sept 7, 14, 21 (Wednesday) | 5:00pm-6:00pm