Enjoy your next special event at McCormick Woods Golf Club with our captivating scenery and an expert staff of event planners. Our goal is to ensure that your event goes above and beyond all expectations whether you are hosting your next birthday party or company team building event! Celebrate an exciting anniversary, retirement, or class reunion at McCormick Woods. And start planning your best friend's baby shower or the local school dance! We are also honored to offer our gorgeous, natural surroundings for celebration of life gatherings to remember family, friends, and colleagues.
For more information, please contact our Sales and Events Manager, Stephanie Michael, at smichael@clubhousemw.com or 360.329.5248.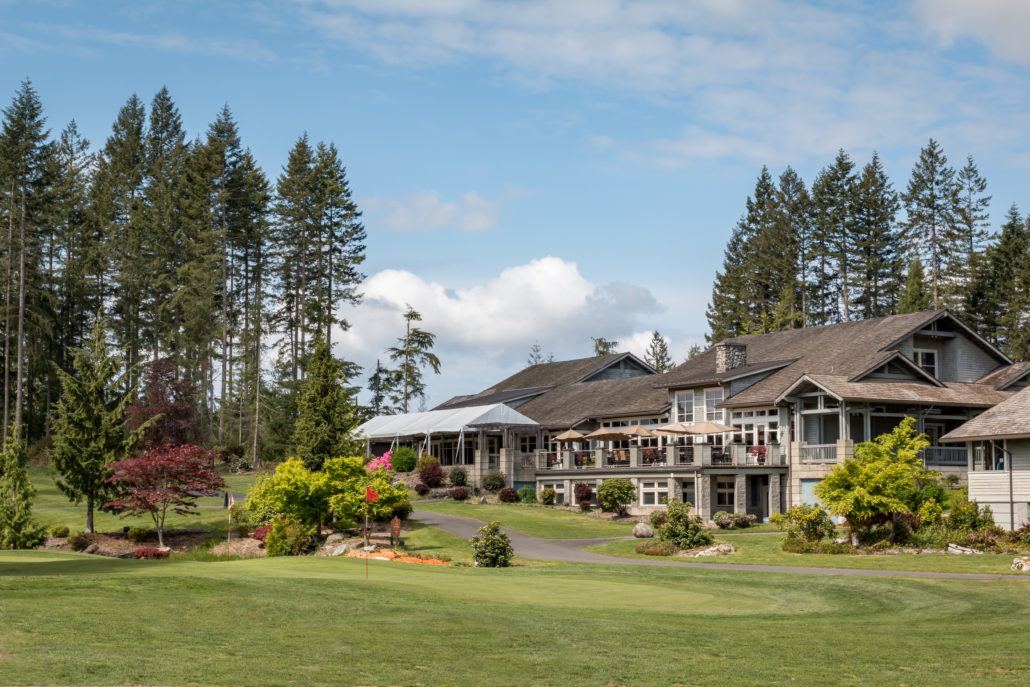 Since 1994, McCormick Woods Golf Club and The Clubhouse at McCormick Woods has been the home of The Detlef Schrempf Celebrity Golf Classic. Each year, McCormick Woods allows us to take over their beautiful, award winning course with 180 golfers for our annual charitable event. Add the staff and volunteers and that equals about 235 for lunch and dinner. With an acclaimed chef and a friendly, professional staff, both on the course and in the Clubhouse, McCormick Woods offers a tournament experience like no other. We highly recommend McCormick Woods Golf Club and their Clubhouse to anyone as a premier venue for tournaments and special events of any kind.
We moved our CNR Inc. annual golf tournament to McCormick Woods over 17 years ago and wish we would have done it sooner. The staff at McCormick Woods makes running our golf tournament so simple. Even with our complicated scoring and side games, the staff takes our rules and does it all. The natural setting of the golf course is gorgeous and the food is always spectacular from boxed lunches to the awards dinner. Every aspect of the tournament is handled professionally and we highly recommend McCormick Woods as a tournament venue to anyone hosting a golfing event.
Our family and friends were lucky enough to experience and enjoy the wedding and reception of one of our son's and daughter-in-law at McCormick Woods Golf Club and The Clubhouse. The actual wedding took place outside under the gazebo and the reception was inside. The attendance was very large, close to 400 people, and the accommodations & food stations were fabulous. The entire event exceeded our expectations and we would highly recommend McCormick Woods for any occasion.
Our company CNR Inc, has held many training sessions and retreats for our company at The Clubhouse at McCormick Woods. Their facilities are excellent for business meetings of all types. They provide everything from podiums to electrical to wireless computer access. As an added bonus, their chef is award winning and the service is always exceptional. We highly recommend The Clubhouse at McCormick Woods for any type of business meeting need.
It was amazing. Absolutely perfect. I'm so glad we decided to have our wedding at McCormick Woods. Your staff did unbelievably awesome. I can't thank you enough. Best day of my life!